Discuss your investigation into distribution methods. Name the distribution methods you investigated, how you learned about them and how you might use each one you investigated.
YouTube.com is the basic website people go to when they seek upload a video to the world. It has been around since 2005, although I didn't begin uploading any videos to this website (or any other website) until last year, 2014. It is free and doesn't have many restrictions as far as types of content. I have used YouTube to upload instructional videos I have created so that I could link or embed the videos onto a Google Slide Presentation or my own e-portfolio.
Retrieved from "About Us"- Launched in May 2005, YouTube allows billions of people to discover, watch and share originally-created videos. YouTube provides a forum for people to connect, inform, and inspire others across the globe and acts as a
distribution platform for original content creators and advertisers large and small.
GodTube.com– I learned about GodTube from a friend who likes to forward inspirational videos via email. It is a free video sharing website that could be used to upload or view content. This would be a great location to upload videos I create for my virtual apologetics course or to even gain some ideas from. I could direct my students to specific videos on this video sharing website rather than youtube.com because it wouldn't have the same types of ads or other traffic.
Retrieved from "About Us"- Godtube.com is a video sharing platform offering online Christian videos with faith-based, family friendly content. Popular video sections on Godtube include; Christian bands and singers in Christian music videos, Christian comedians and comedy skits, spoofs and parodies in funny videos, cute videos featuring kids and animals, sports videos, Christian news videos and inspirational videos. Be inspired in your walk with Jesus Christ and grow in your knowledge of the Bible with videos highlighting inspirational messages and verses. Start uploading your Christian video, reading and commentating on Bible verses at the online Bible, and posting your prayer requests to the Prayer Wall!
KarmaTube.org– Again, I have that one friend who likes to forward inspirational videos. It is a project website that stems from a larger entity that is dedicated to inspiring the world in meaningful and positive ways. It is not necessarily a religious video sharing website like GodTube, although some religious videos may be found on this website as well. KarmaTube.org allows members to volunteer in various ways. For instance, you could volunteer to develop scripts for others to use for future videos.
Retrieved from "About Us"- KarmaTube is a project of ServiceSpace, an all-volunteer run organization. Our aim is to enable individuals to contribute in meaningful ways to the world around them. Together, we hope to "be the change we wish to see in the world."
---
Discuss your investigation into sources of information. List the sources you investigated, what you found and how you might make use of them.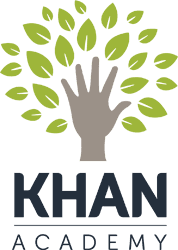 Khanacademy.com provides a grand library of very clear instructional videos on multiple subjects including Math, Health, Art, History, and Language. It allows members to join for free. The motto on the page is "you can learn anything." Though it houses various instructional videos and tutorials, it is not a two-way video-sharing platform, meaning, you cannot upload your own content. When looking at the team, there is a wealth of technology gurus from designers to software developers to engineers. Digging deeper, I found that they have the equivalent of three schools worth of teachers as subject matter experts ranging from various grade levels (k-and beyond). The experts design and create video lessons that are specific to the targeted standard. They use screencasting as their method of video recording and are mostly consistent with the themes (black screen, bright colored pens). The video information from khanacademy.org is highly credible as they implement the Common Core Standards (although I'm not sure they are the California Common Core State Standards) and can be used in a flipped classroom where lessons are pre-taught online so that students have more time to work on authentic projects in the classroom.
Discoveryeducation.com is an informational platform of digital educational that contains video content, PDF, and curriculum. It also allows you to build your own content for your class. I learned about this website six years ago when another colleague directed me to it in order to find videos that tied into our content. It is not a free website but you could check it out for free for a limited time. Learn more about discoveryeducation.com below.
http://www.discoveryeducation.com//who-we-are/about-discovery-education.cfm
---
Annotated Bibliography is still in progress. I will create a separate post for it when it is completed! My topic is Andragogy and online social communities. This topic flows very well with my final project as I am developing a course outline for a potential online Apologetics course for recently baptized adults in the Catholic Church.